Sometimes, change is a really good thing, because it brings in new perspectives into play. A lot of us personally groom ourselves and give ourselves small makeovers every now and then, just to have that "new" feeling. Similarly, when you talk about a home, at some point we all want to make a few changes and give the home a brand new feel. It is, in all aspects, much easier to renovate a home than to buy or build an entirely new one. Many experts believe that renovating a home gives it a new lease of life, and also releases a positive energy into the atmosphere.
Now, even renovation isn't exactly a cheap or inexpensive task. One could end up spending quite a lot, based on the materials and renovation plan they're going for. And of course, there's always the more affordable and smart way to renovate your home, without taxing your bank account.
Timber is one such material that is sturdy, durable, and can be applied to a number of renovation and home plans that can truly make your home look beautiful and good as new again. You must surely check out timber frame house plans from Hamill Creek Timber Homes to get a better idea of how timber framing is one of the best techniques for any structure.
And why choose timber while renovating a home?
It's versatile and easy to work with
Doesn't leave any harmful substances behind
Has a very long life if maintained well
Gives a warm and inviting feeling to a home
Can be added onto other materials
Also provides insulation and soundproofing
Isn't too expensive either
For now, let's look at some potential renovation ideas where you can include timber plans: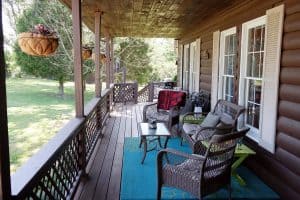 1. Picnic spot
Why go anywhere else when you can have your very own picnic spot in your backyard? Timber is a great material to create extended porches, seating areas, gazebos, canopies and so much more. These can also be a lounging spot, an area for kids to play, and garden parties will be a total hit as well! Many a times the space in our backyard gets used up for unnecessary things, and to make the most of every space available, using timber to create a structure of your choice is a smart idea.
2. Step it up
If you have a villa or a duplex, you're bound to have stairs running either inside or outside the house. Ever thought of renovating the staircase? If not, you probably should, because it can make quite a difference once it's completed. Timber is definitely a great material to consider while redoing your staircase, and usually, going for lighter shades gives a more vibrant look and feel to the entire setup as well.
3. False but great
Here, we're talking about false ceilings, which almost make you feel like you've "created" extra space in your home when really, you're just turning your ceiling into a more appealing one. Using timber to create a wooden false ceiling is a great idea, and you can easily set up electrical connections and put in some ceiling lights. You can also add chandeliers to create opulent master suites, or even just give it a more rustic finish and leave it plain and simple as a piece on its own.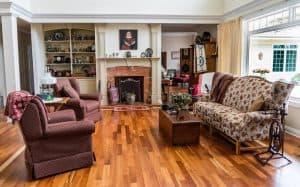 4. Getting floored
Some of us tend to ignore the flooring in a home, without realizing that it goes through maximum wear and tear in any household. Stained or dirty flooring can be very unappealing for a home, so you can always decide to redo the flooring using timber. Darker floors are usually good to hide any stains, but lighter floors make any room feel more airy and spacious. You could also try several types of floor designs and colors to find which one suits your home the best.
5. Closet crafting
A good looking, sleek closet can really transform the way a room looks. The same goes for cabinets and other such enclosures anywhere else in the house. And of course, timber is one of the most preferred materials to construct, or redo closets and cupboards because of how versatile and dynamic the material is. And, it doesn't take up too much time either, and long as you're sure of what kind of shape, size and storage capacity you're looking for.
Conclusion
These are, of course, just some of the many ways that you can incorporate timber into your home. Timber is a preferred material for experts and designers because they're well aware of its many properties and benefits. While you're at it, also have a look at the timber framing techniques that are popularly used to better understand the different ways in which timber can be used and applied to a number of renovation projects. Finally, remember to keep a budget and also do a thorough sweep of your home to see which spots and spaces you can make the most of!