Americans are in love with remodeling. Television networks such as HGTV and DIY run 24 hours a day with shows like "BATHtastic" and "Design Star." Magazines, websites and blogs feature happy home owners gushing over perfect room makeovers.
A survey released by the National Association of Home Builders (NAHB) in 2012 shows that common remodeling projects have increased, compared to a similar survey from 2010. Bathroom and kitchen remodeling remain the two most common types of jobs, as they have been consistently since 2001. After 2009, however, bathroom and kitchen remodeling switched places—bathrooms became the most frequent type of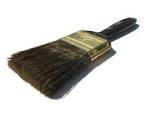 job for professional remodelers. Seventy-eight percent of the survey respondents cited bathroom remodeling as one of the most common jobs, an all-time high.
Home owners are frequently asking for a high-end spa feel to their new bathrooms, with features and materials such as television screens built into mirrors, exotic wood finishes, recycled glass tiles and sophisticated lighting systems. Other popular features include those that enable a home owner to stay in their home as they age; including step-in tubs and shower stall benches and rails.
Both kitchen and bathroom remodeling projects were up 17 percent from two years ago.
Other popular jobs were window and door replacements, room additions, handyman services and whole house remodeling, although whole house remodeling is down significantly from its peak in the mid-2000s.
The motivation behind home owners' decision to remodel varies. The top two reasons for remodeling were the need to repair or replace old or outdated components and the desire for better and newer amenities. Many homeowners are also investing money to increase the value of the home and prepare it for sale. The right remodeling decisions can bring more return at the time of sale than the original investment. (Consider talking to a REALTOR® for some advice if you plan to sell in the not too distant future)
Whether they are inspired by the amazing makeovers shown on television shows, or their changing lifestyle necessitates repurposing spaces to make more efficient use of their home's square footage, home owners are turning to professional remodelers to help improve their home. When you are looking for an industry professional, look for a member of the Rochester Home Builders' Association. There is a member for every project in and around your home.