As long as it's planned properly, a home renovation can improve the aesthetics and curb appeal of your property. A home renovation can also improve its functionality, making it earn a higher value over time. The right home renovations can also help you earn a profit if you're planning to resell your home soon. When thinking about a home renovation, it's best if you take the time to prepare for it. Preparation is key for your next home renovation to be successful.
Just because you want to renovate your home doesn't mean that you should immediately call the professionals. Before you arrive at this point, you should prepare for a home renovation first, and here's how you can do it:
Determine Your Budget First
Any home renovation project will require you to spend money. Even if you only want to improve the storage in your bedroom or change some of the tiles in your bathroom, expect that you will have to shell out money for the expenses. When you visit home renovation sites and other online resources, you'll know that budget plays a vital role in the success of any home renovation project. You wouldn't want to hire professionals and tell them to stop in the middle of the project because you ran out of funds.
Before calling for professionals, take the time to determine a realistic budget. Depending on the type of home renovation you want to have, you might need to spend a few hundred or thousands of dollars. If you don't have enough money to finance major home renovation projects, such as adding a garage or installing a patio, consider applying for a home equity line of credit or home equity loan. You can also consider contractor financing or reverse mortgage as a way to fund your home renovation project.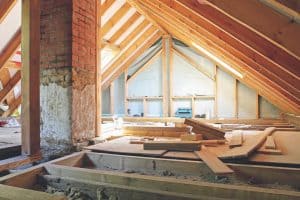 Research Available Materials
Regardless if you're planning to hire professionals or renovate your home on your own, it's important that you research about the materials to be used in your project. How much is the cost of quartz countertops in your area? Is buying locally cheaper or can you save more money if you outsource the materials from nearby cities? As a smart homeowner, you should only buy materials that are durable and are reasonably priced. Comparing several suppliers is essential during this process so you can buy from one that provides value for your money.
Interview All Of The Professionals You're Planning To Hire
For bigger renovation projects, hiring professionals is a necessity. You may need to work with several contractors for you to make your home renovation goal a reality. To hire the best in the industry, take the time to interview the contractors operating in your area. This can be your opportunity to know more about local contractors and if they can actually meet your expectations within your budget.  Keeping in mind that your budget needs to fit your renovation.
Before personally talking with these contractors, prepare your list of questions first. Ask about their previous projects, how long it will take them to complete the project, and don't forget to ask for an estimate. You can also ask for customer references from the contractors. If they are confident about the quality of their products and services, they will surely provide a list of references. The more information you know about a specific contractor, the easier it'll be for you to choose which one to hire.
Protect Your Furniture And Appliances
Aside from your home, everything that's in it is also your investment. Be sure to protect furniture and appliances you have right now. Talk to the contractor you hire about managing the rest of your home during the project and protecting it from wear and dust/debris.  Ask your contractors how they are planning to protect your furniture and appliances. Will they remove everything from the house once the home renovation project starts? Or will they cover all of these items? If it's the latter, inquire about the materials used for coverings. Having a well-decorated home but damaged furniture or appliances is one of the last things you'd want to experience as a homeowner.
Always Prepare
A home renovation can provide a lot of benefits, but it can also cost a lot of money. To ensure that all of your hard-earned money will not be wasted, don't rush into having a home renovation. Instead, take the time to properly prepare for the home renovation so you'll know what to do and what to expect. The more prepared you are, the easier it'll be for you to manage your expectations once the home renovation starts.