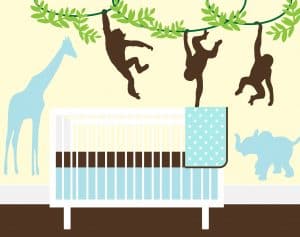 Article provided by Alex Cordier
If you're a parent (or grandparent)  or if you're expecting, there's no doubt that you've been wondering how to decorate the child's bedroom. To do this well, you've got to deal with a puzzling contradiction: what kids room decorating ideas are fun and exciting for your children, but also timeless enough that they won't grow out of it.
If you go down the route of themes and complicated designs, it could cost you a lot of money, especially if your child doesn't like it in a year or so and you have to change it. Here are some kids bedroom ideas on a budget so your child can have an exciting space to live in without you breaking the bank:
 Stickers!
There are plenty of removable sticker options that can make a world of difference to a room. They come in an extensive variety of themes such as space themed, glow in the dark, pirate themed, cartoon themed and fairy themed so your child can have a room decorated in a way that really resonates with them. You can even get your child to help put the stickers up, involving them in a creative process, and allowing them the excitement of designing their own space.
The good thing about these is they are removable, so if your child grows out of them, they can just peel them off with no damage to the wall.
Colour themes
 Even if there's not much furniture in a room, children respond really well to colours. Creating colour schemes and highlighting a room with brightness is a surefire way to get your kids excited and feeling more comfortable in a space.
This can encourage creativity and some colours are even proven to have an effect on mood. And the good thing is, adding splashes of colour to a room doesn't cost very much. You can design a great looking room with a few small pieces of furniture or with a bit of paint on your walls.
Chalkboards
Chalkboards are a timeless addition to the bedrooms of most children. You can install one as a headboard, by a desk, or just somewhere on the wall. This is one of those creative children's bedroom ideas that allow kids to draw, study, and learn from their own imagination.  As your child grows up, they can use it for studying and planning (or they can keep doodling on it).
Also, if you think chalk is too messy, you can consider getting a whiteboard for a similar effect.
Blinds
You may not have considered this for your children, but blinds are a bedroom furniture design must, no matter who the room is being designed for.
Blinds come in all sorts of colors and styles to fit your child's bedroom tastes. You can colour code them to match the rest of the room or give your child's room a timeless Venetian look that will give you complete control over the sun. If your child's room is getting too hot, too cold, or too sunny, blinds give you complete control over the light so your child can be as comfortable as possible. They're a reasonably cheap and can completely transform a room.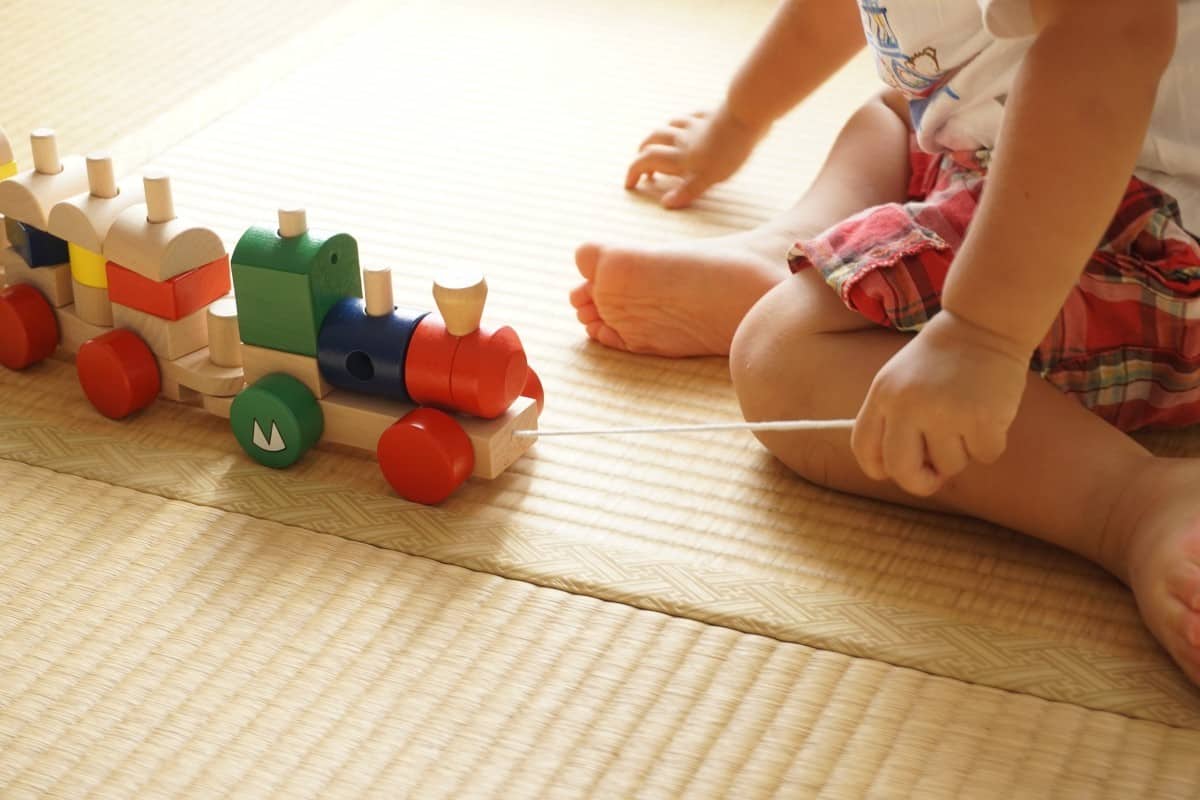 Making soft areas
Rugs and mats are reasonably cheap additions to your children's bedroom decor that can be customised to fit a child's tastes and needs. You can get themed mats in the shape of cities and roads for children who like playing with cars. You can also get rugs with pictures or colour designs that suit your child's tastes.
These areas give your children a safe spot to play on, and the good thing is they won't cost you much, and they're far from permanent.
Alex Cordier is a freelance writer who enjoys writing about travel, home and lifestyle.
Cartoon/monkey photo courtesy of publicdomainpictures.net
Chalkboard photo source: pexels.com
Mat and toy photo source: Pxhere.com