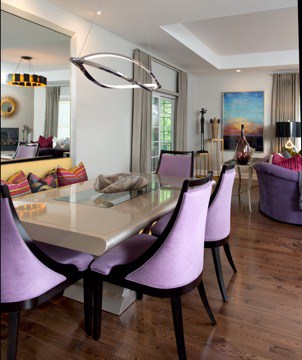 Overwhelmed with your new project? Are you trying to create that perfect master suite that encompasses all the features you've dreamed of? Maybe you are trying to turn your bland family room into a space you'll love to spend time in. Whatever your project may be, have you considered enlisting the help of a professional to be sure you get the results you are hoping for?
Sonya Allen of Sonya Allen Interiors is a member of the Upstate Building Industry Alliance.  By interacting with members Sonya keeps her finger on the pulse of the building and remodeling community. Not only does this help her keep up on trends in the industry, but she is able to offer her expertise to other business professionals.  It's just one facet of her multi-faceted business.
Sonya says, "For me, design is an art form. I'm passionate about it and I love to help people bring out what is important to them in their spaces."   Sonya says clients that contact her do so because they become overwhelmed with choices.  "The Internet is a wonderful thing, but having so many ideas at your fingertips can sometimes just add an element of confusion. You start out thinking you know what you want, but when you introduce 1000's of ideas that flow in from your research the choices are no longer obvious," Sonya added.  If you are building or remodeling, the best time to bring your designer on board is before you begin the building process.  Professional designers are trained and experienced with the built structure and work with architects, developers, and builders to create one of a kind designs for clients.
Professional designers will meet with you so they can get a better feel for what you hope to achieve with the new design of your space. By talking with you and seeing how you live, work, or entertain and play in your current space a designer can offer ideas that you may never have considered. Interior designers will also ensure that your new space is functional. Let's face it, our homes and work spaces have a limited amount of space no matter how small or large they are.  You'll want to be sure that your awesome new space is functional, but livable too.  "I want the design to be sumptuous, elegant, and eclectic all in one unique setting. My trained eye for fine workmanship in furniture, textiles and design décor allows me to create spaces with a special mix of classic, modern, yet unique designs using shapes, patters and color palettes that really stand out," Sonya said.
Consider hiring a professional designer for your project. Remember that this is a fairly long term investment and not something you want to repeat any time soon! Enlist the help of a designer and you'll be inviting friends, family and neighbors over to show it off the minute it is complete!
 Photos courtesy of Sonya Allen and photographer Sandra Kicman
www.sonyaalleninteriors.com