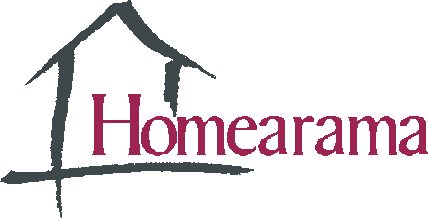 Look for our next Homearama
Coming in summer 2021!
Here's a look back at Homearama 2018 events
Tour 6 Homes
Six gorgeous homes to tour! Homearama homes are always crafted with wonderful details and extraordinary interiors. You'll get 100's of ideas to take away for your own home. (Or maybe this will be the year you decide to build your dream home!)
Talk directly to the builders and the decorators and interior designers!
Exhibits
Not only are the experts on hand inside each home, but there are more than 2 dozen exhibit tents on site with dozens of professionals to discuss your latest home project! Whether patios, sun rooms, windows… and much more.
See two Chevy electric cars on display complete with charging station courtesy of Rochester EV Accelerator.
Fun Events!
Lisa's Liquor Barn will be offering wine tastings and blender drink tastings Saturdays from 11:00 AM till 5:00 PM, Sundays 12:00 PM till 5:00 PM and Monday through Friday 3:00 PM till 7:00 PM in the Event Tent with your host, Jeff Brown who promises a few shenanigans happening in the Event Tent as well!
Stop by the Event Tent Saturday the 18th from Noon til 5PM for Craft Brew tastings from Whichcraft Brews!
DJ Blaze (Paul Anken) will be providing great music from the event tent Aug 18/19 3-7PM and M-f 4-8PM. Stop by with your requests!
Food Truck Schedule!
Monday-Friday 4-8 PM
Saturdays & Sundays 10AM – 8PM
---
Aug 18:
Cheesed and Confused
Meatball Truck
Smoothies Plus
---
Aug 19:
Robs Kabobs
Roc City Sammich
Abbott's 
---
August 20:
Wraps on Wheels
Roll'n Deep 
---
August 21:
Meat the Press
Eastcoast Toast
---
August 22:
Robs Kabobs
Wraps on Wheels
---
August 23:
Chef's Catering
East Coast Toast
---
August 24:
Tuscan Wood Fired Pizza
Roll'n Deep
Smoothies Plus
---
August 25:
Wraps on Wheels
Roc City Sammich
Abbott's
---
August 26:
Meat the Press
Meatball Truck
Smoothies Plus
Join us LIVE!
Broadcasts from Homearama 2018
Sunday, August 19th:
Thad and Stacey from WROC 1pm-3pm
Tuesday, August 21st:
WDVI with Julie Dunn 5pm-7pm
Thursday, August 23rd:
WFKL with Dino 4pm-7pm
Friday, August 24th:
Live at 13WHAM with Scott and Matt 12:40pm
Friday, August 24th
WBZA with Sandy Waters 5pm-7pm
Saturday, August 25th:
Food and Wine Show with Pauly 12pm-1pm
Also watch Homearama live on 13WHAM's Good Day Rochester Broadcast Monday, August 20th from 5am-7am.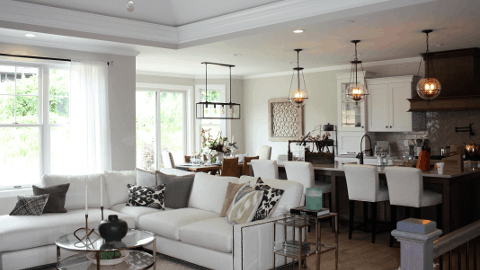 Furniture & Accessories Sale
Furnishing and Accessories Sale!
Monday, August 27th
9am-2pm

See something you like?
Many of the retailers providing furnishings and accessories for Homearama would prefer to sell their products rather than truck it back to their stores. So remember to chat with the decorators on site at each home as you are touring them during Homearama 2018.  They can provide you with information on what's for sale (or what's already sold), tag items sold you wish to buy, and help you with arrangements.
What a unique opportunity to get a great deal on the beautiful furnishings and accessories you'll see at the show!  Mark your calendar. The furniture and accessory sale is Monday, August 27th from 9AM till 2PM only!