March 21 and 22, 2020
Rochester Riverside
Convention Center

Saturday: 10AM – 6PM
Sunday: 10AM – 5PM
Exhibit forms available now, register early for best selection, see below.
Here are just some events at the 2019 Show!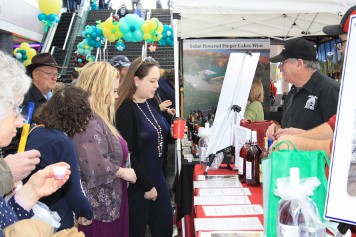 Wine Tastings
Sample top ranked vintages from the finest grapes in the world at our wine tastings! Visit with a number of the area's most renowned wineries that will be on hand. Stop by, and be sure to take a bottle or two home with you!

More than 200 Exhibits!
No matter what project you may have in mind this spring there will be experts on hand to talk with! Meet one-on-one with professionals for help, ideas and suggestions to make the most of your home improvement or remodeling project. Need a new patio, pool, roof, windows or flooring? Need a new kitchen or bath? You'll find that and much more!

So much fun!
At the ROC Home & Garden Show you'll always find fun, new things to see and do. We know that everyone is itching to get out of the house by the time March rolls around, and we hope you'll join us at the show for a fun day! We'll be adding features and other happenings here as the show dates get closer, so be sure to stop back!
Get your business in front of 10,000+ people! Exhibit information below.